Malph Minns

Managing Director
Strive Sponsorship
Malph is the MD of Strive Sponsorship, a founding partner of growth accelerator Volando Global and a Partner in global agency The Hoxby Collective. He has over 17 years international sport and entertainment sponsorship experience having worked brand, rights holder and agency side. He has worked with global businesses like Guinness, British Airways, Barclays, Sky, 21st Century Fox, Jaguar, Gatorade and Oakley.
Malph set-up and led professional cycling team Team Sky's commercial partnerships department for 5 years. He has since advised rights holders like AEG Europe (The O2 and Wembley Arena), Gfinity (eSports) and Secret Cinema. He has been involved in eSports for the last two years, immersing himself in the scene to be able to appropriately apply his commercial sport experience.
He is an insight-led strategic thinker with creative flare and a keen eye for detail who aspires to find the optimum solution to challenges rather than settle for the way things may have always been done.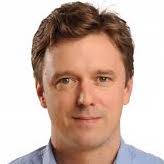 Dan is COO at games and interactive entertainment trade body Ukie, where he was previously Head of Public Affairs. Dan has led Ukie'Äôs work on many of the big policy issues facing the games sector including getting computer science on to the national curriculum and the introduction of the video games tax relief. He sits on Creative Skillset'Äôs Video Games Skills Council, led the successful bid to the GLA to create the new London Games Festival and was responsible for the creation of Ukie'Äôs recent esports Whitepaper 'Äď setting out how policy makers can help the UK to become a global esports hub.
Orlando John

CEO
Orlando John Ltd
Orlando John the founder of Orlando John Ltd, home of talent within Music, Film, TV & eSport. The company covers management & talent representation with clients such as Hollywood profile Joel Kinnaman (house of cards, Suicide Squad), multi grammy winner Wyclef Jean and Platinum EDM Duo Tungevaag & Raaban to name a few. The idea behind the agency started in 1997 then going under a different company name in a small city in Sweden. Today Orlando John represents some of the most talented profiles within their group, with offices in Stockholm, Riga & Bangkok.
Since early 2016 Orlando John opened an eSports division representing some of the leading eSports profiles in the market that include team Ninjas In Pyjamas, Emil "HeatoN" Christensen, Christopher "GeT_RiGhT" Alesund, Martin "Rekkles" Larsson, Olof "Olofmeister" Kajbjer Gustafsson, Julia "Juliano" Kiran to name a few.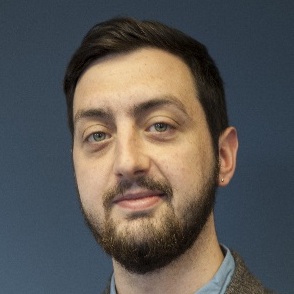 Jamie Woodcock

Fellow
London School of Economics
Dr Jamie Woodcock is a fellow at the LSE and author of Working The Phones. His current research focuses on the digital economy, the transformation of work, and eSports. He has previously worked as a postdoc on a research project about video games, as well as another on the crowdsourcing of citizen science. Jamie completed his PhD in sociology at Goldsmiths, University of London and has held positions at Goldsmiths, University of Leeds, University of Manchester, Queen Mary, NYU London, and Cass Business School. His research interests include: digital labour, technology, management, critical theory, and the sociology of work.
James Watson

Product Manager eSports
Sportradar
James joined Sportradar in Summer 2012 at an entry level, before quickly progressing upwards into a senior level position within the company'Äôs Security Services division. Having closely followed the various breaking eSports integrity issues, particularly those developing around Winter 2014, James successfully designed, created and managed the eSports integrity arm of Sportradar. Indeed, currently the Security Services monitor all eSports events hosted by leading tournament organiser ESL (Electronic Sports League) 'Äď widely renowned as the world'Äôs largest eSports company.
James's passion for eSports extends beyond simply playing video games recreationally. Being a keen follower of all of the major eSports titles, he has developed an intuition for spotting current and future trends, as well as key risks facing what is still a young and vulnerable industry. Always on-top of new developments in the eSports-betting environment, James keeps a close eye on both regulated betting outlets and non-regulated sectors dealing with the exchange of in-game items.
Ellie Reed

Head of eSports
M&C; Saatchi Sport & Entertainment
Ellie Reed is a Company Board Director and Head of eSports at M&C Saatchi Sport & Entertainment.    Ellie's core focus is developing the agency's eSports proposition and helping brands to make the most of this exciting space through smart partnerships.   Alongside this, she is responsible for delivering multidisciplinary digital solutions for the agency's client base which includes Samsung, o2, Pernod Ricard brands, Natwest and Coca-Cola.
Before joining M&C Saatchi, Reed headed up branded entertainment at Disney's Maker Studios, where she developed original content for gaming fans on behalf of clients such as Google, PlayStation and HP Omen.  Prior to this Ellie has held various roles in the digital media industry, specialising in transitioning companies from digital start-up through to post-acquisition success, including video distribution company goviral.
Andy Payne

Chair
The British Esports Association
Andy is an experienced video games entrepreneur of 32 years and has worked with many of the world'Äôs top studios & publishers, running Mastertronic from 1988 'Äď 2015. He chaired esports company European Gaming League from August 2014 until October 2016, where he took up the chair and founder member of The British Esports Association. He chaired trade body Ukie from 2005-2015 and is still a board member. He is a board advisor at games developer Bossa Studios and a founder of games industry charity, GamesAid, where he is now a Parton, as well as working closely with BAFTA to develop their presence in games. Andy was a founder of mobile & tablet specialist AppyNation and Gambitious, which is the world'Äôs first equity based crowdfunding platform for games and movies. Andy was founder of simulation specialists Just Flight and a VP of games charity, Special Effect. Andy also sat on the Creative Industries Council, which reports directly to DCMS and BIS, 2010-2015 and now leads the digital infrastructure group for the CIC, as well as being a founder of the UK Crowdfunding Association.
Josh Williams

Founder
The NUEL
Josh Williams Founded The NUEL in 2010, the UK's inter-university eSports tournament, which has grown into one of the largest participation eSports leagues in the country. He is focused on giving people their first opportunities to participate in eSports and help them develop their talents. He is a founding member of University Esports Masters (UEM), a group of university eSports leagues working together to grow the collegiate scene within Europe and organise the annual continental championship. Josh is also an Advisory Board member for the British Esports Association, the UK's National Body dedicated to developing grassroot esports in the UK.
Yvonne Hobden

Consumer Marketing Lead
HP UK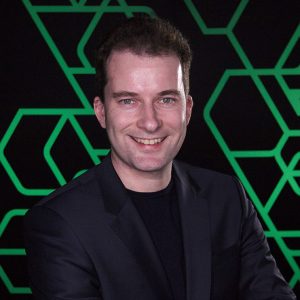 Liam Chivers

Founder and Director
OP Talent Limited
Liam Chivers is Founder and Director of OP Talent Limited, a member of the Endemol Shine Group. Founded in 2012, OP Talent has pioneered YouTube and online influencer management the UK, as the first dedicated company set up talent management for top YouTube gaming personalities. Relations in the video games industry are the bedrock of OP's success representing YouTube gamers, and Liam has educated hundreds of companies, agencies, networks and brands about the worldwide power of vloggers and streamers. Liam's clients include KSI, AliA, DanTDM, Comedy Shorts Gamer, Wroetoshaw, Vikkstar and The Sidemen.
Ben Blanco

Head of Sport & Entertainment Marketing
Samsung Electronics UK
Since 2013 Ben has been responsible for the strategic direction and execution of all sport and entertainment marketing efforts for consumer electronics giant Samsung in the U.K & Ireland. He has delivered innovative content firsts with Facebook, Twitter, Vice and Google that have helped grow Samsung sport social media channels from 170k to more than 2.4m fans, activated the award winning Galaxy 11 campaign featuring Cristiano Ronaldo, Lionel Messi and Wayne Rooney and most recently led the much celebrated Samsung School of Rugby and Samsung School of Rio campaigns with comedian Jack Whitehall and a host of rugby, Olympic and Paralympic legends.
Ben began his career with rights holders the European Tour & The Football Association before moving into agency life at CSM Sport with Fast Track. In addition to his work with Samsung he has led campaigns and brokered multi-million pound partnerships for the likes of GSK, Lucozade Sport, Carlsberg and Subway with some of the world's leading federations and sporting talent.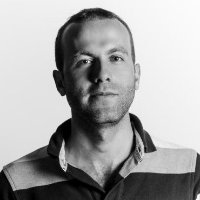 Michelle Attisani

Co-Founder
FACEIT
As the co-founder of FACEIT, Michele has been a competitive gamer for over 15 years. His passion for gaming is complemented by a career working in a top investment & consulting firm, which has worked with numerous Fortune 500 companies, and he has personally been involved in several technology start-ups. Founding a company like FACEIT has allowed him to realise his lifelong dream 'Äď and his greatest achievement 'Äď of being able to say 'ÄúI'Äôm working'ÄĚ while killing the enemies during a heated online match.
Josh Watson

Head of Global Esports
Psyonix
As a lifelong gamer and enthusiast of digital art-forms, Josh has focused his passions into a 10 year career in the video game and eSports industries. Beginning at Sony Computer Entertainment America, he worked on and shipped 15+ titles. Serving as Esports & Events Manager at Psyonix for Rocket League, Josh is responsible for League Operations and Greater Development of the Rocket League eSports ecosystem. He has developed eSports strategies for Rocket League globally and established best-practices for the Rocket League Championship Series.
Moritz Maurer

Head of eSports Integrity
Genius Sports
Moritz Maurer, Head of eSports Integrity at Genius Sports has over five years'Äô experience working in the eSports space, more specifically in eSports betting. He set up and ran GGwins 'Äď a pioneering eSports betting operator 'Äď before he joined Betgenius in 2015. Later that year he was integral in launching the industry¬īs first comprehensive pre-match and in-play eSports betting product, which is now integrated in more than a dozen major operators. Moritz regularly speaks at events and contributes to articles on the subjects of eSports, the eSports betting opportunity and eSports integrity.
Pieter van den Heuvel

Head of Product Development - Esports
Newzoo
Pieter has been a Senior Market Analyst at Newzoo, the leader in Esports Market Intelligence, for two years. Due to his experience with esports research and his avid interest in the field, he was appointed head of the newly established Newzoo esports division. Pieter leads Newzoo in modelling the esports economy, finding & tracking trends in the market and assisting both endemic and non-endemic brands, across numerous industries,  to shape their strategies regarding esports. Pieter is a regular speaker at industry events.
Oliver Ward

Director and Head of eSports
ITM Sports
Tom Halls

Head of Strategic Development
Gfinity
Hicham Chahine

CEO
Ninjas in Pyjamas (NiP)
Hicham Chahine is the Chief Executive Officer at the legendary eSports company Ninjas in Pyjamas (NiP). The company is recognized as one of the best, largest and most renowned professional eSports brands in the world.  NiP was the first professional eSports team to launch their own gaming peripheral company, Xtrfy, where Hicham serves as a board member. Ninjas in Pyjamas is also active in the space of education within the eSports industry through initiatives such as the subsidiary Area08, and through collaboration with the Swedish government. In addition to this, Ninjas in Pyjamas is an active shareholder in the clothing company DRKN and founding member of the World Esports Association (WESA), where Hicham serves as a member of the Executive Board.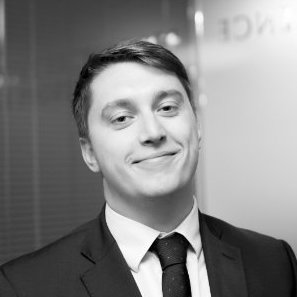 Joe Hills

Founder
Looking For Group Ltd
I'Äôm an executive search consultant specialising in the esports market. Previously operating out of Norman Broadbent Group, I'Äôve set up "Looking for Group", esports'Äô first executive search specialist. Drawing on over 5 years experience in search, my passion as a gamer and network of endemic/non-endemics alike, I source high potential senior talent for esports organisations such as Fnatic, Riot Games, Bitkraft and Ginx TV.
The state of HR in esports is almost non-existient and with continuing investment, organisation need to consider leveling up all aspects of their operations; especially in a market with such low employee retention in a millenial market.
Mathieu Lacrouts

CEO
Hurrah
Mathieu Lacrouts is the co-founder and CEO of Hurrah, a leading eSports marketing agency helping brands to create meaningful and engaging experiences with eSports audiences. Mathieu's extensive experience in digital planning, marketing and advertising, comprises strategy design for Netflix, Red Bull, Eurosport, Warner, Pathé and many others. Mathieu's previous work at Darewin, Divine Agency and TBWA have given him key insights into the alternative ways large companies can connect with audiences, designing creative marketing programmes that are a cut above traditional packaged sponsorship deals.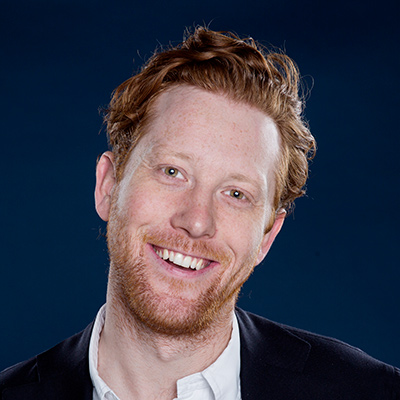 Spike Laurie

Senior Director, Global Publisher and Developer Relations
ESL
Spike Laurie is the senior director of global publisher and developer relations at ESL, the world's largest esports company. Over the last 18 months at ESL, Spike was jointly responsible for the management and leadership of the UK business and since January 2016, ESL's successful launch in Latin America.
Currently Spike leads publisher relationships and strategy out of ESL's Los Angeles offices, steering the company's global approach to crucial partnerships.
Spike joined the company in September 2015 moving on from Warner Bros Interactive Entertainment where he was responsible for the publisher's international retention and engagement strategy.
During his time in the UK Spike sat as co-chair of the UKIE (UK Interactive Entertainment) trade body's esports sub group, made up of publishers, government, team owners and other stakeholders, to consider and promote the UK esports industry.
Spike is a 2017 Sport Industry NextGen leader.
Veronique Lallier

General Manager Europe
Hi-Rez Studios
Veronique has been an avid gamer since her youth, having a deep interest in competitive gaming, and took her first steps in the industry with a year spent at Ubisoft France in 1999. She has grown and developed in the fast-paced and ever changing industry, bringing her in-depth expertise in marketing and publishing to premier games companies including Rockstar, NCsoft, Warner Brothers and Hi-Rez Studios in her career spanning 15+ years. Veronique most recently joined Hi-Rez Studios as Vice President of European Publishing, setting-up and expanding the European office from scratch. In only a couple of months, her leadership has resulted in an explosion of growth in the European base from Brighton, UK, building the localisation, marketing and community teams while putting competitive gaming at the forefront of players' experience.
Chester King

CEO
British Esports Association
Chester King is the founder and acting CEO of the British Esports Association, a national body supporting UK grassroots Esports and nurturing future Esports talent. He is also CEO of the eGames group, which created an international Esports competition, where players represent their country for medals and not prizes. He is Bobby Moore Club Ambassador for Wembley Stadium, and co-owner and Board Director of the International Group, which has worked with 24 governments, 3 royal families, the United Nations, the Football Association and the Miami Dolphins. Chester has over 25 years senior management experience in advertising, marketing, sports and leisure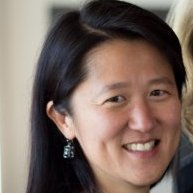 Cory Allison

Founder & CEO
Rezli
Christian Kresse

CEO
ENPE Media GmbH
Christian Kresse has been a part of the eSports market for more than twelve years now. He made his first steps into eSports as an editor and worked for several professional eSports clubs. In 2007 he joined Germany'Äôs biggest eSports club 'Äėn!faculty'Äô and reinforced the management of the club by undertaking the tasks of the general manager, editor-in-chief and media spokesman.
In 2012 he founded the 'ÄėENPE Media GmbH'Äô, a marketing and event agency located in Cologne, Germany, which focuses on conception, realization and supervision of events and marketing campaigns in gaming and eSports. In the last years he guided companies like Red Bull or Ubisoft through the complex structures of the fast growing eSports industry.
In 2014 he founded the 'ÄėeSports Marketing Blog'Äô. On this blog he reports about marketing-relevant content within eSports on a regular basis. Additionally he introduces newcomers to the potentials, structures, risks and peculiarities of the market.
Chris Hana

CEO
The eSports Observer
Chris Hana is CEO of eSports Business Solutions UG, producer of The Esports Observer (TEO) and Influencer.gg. TEO is the leading eSports business platform, and has recently released TEO Database, a comprehensive data register of companies, games and events in the eSports industry. Chris's previous work at Fnatic, Level99 and Vodafone has given him a varied perspective of the esports space from a team, brand and analyst perspective.
Daniel Ayers

Consulting Partner
Seven League
Daniel is part of the senior management team at leading European digital consultancy Seven League, having joined in 2013.
Seven League specialise in accelerating digital performance in sports and work with a range of federations, clubs, broadcasters and sponsors.
His move into sport followed a 14 year career in digital at Sony Music, culminating in 6 years as Director of Digital Services.
Since joining, he's led substantial digital projects for Valencia CF, British Athletics, US Soccer and Leicester City; always focussed on transforming the connection between the sport, their sponsors and audiences by driving reach, fan engagement and revenue.
Seven League's team of digital veterans consult, innovate and implement with clients also including UEFA, Juventus, the UFC, Premier League, O2, Green Bay Packers and Lancashire CCC.
t: @yodaniel @7league
li: https://uk.linkedin.com/in/yodaniel
e: [email protected]
w: www.sevenleague.co.uk
James Dean

co-Managing Director
ESL UK
James Dean is the founder and co-Managing Director of the ESL UK subsidiary since 2012, and has worked to build the brand and community on a regional level.  Previously, James founded a sales, marketing and PR company in 2006 specialising in services for the IT and gaming industry which shaped the foundation of ESL UK.  In 2015, ESL set and still holds records for the largest ever online audience for a UK esports tournament, at two subsequent events in London. In early 2016, ESL opened the UK's first purpose built esports gaming studio, Studio 1, as part of a continued growth plan for UK esports.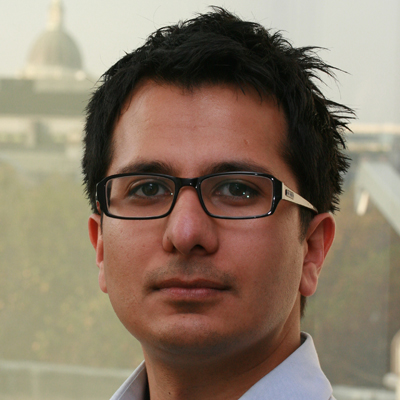 Jas Purewal

Partner
PUREWAL AND PARTNERS
Jas Purewal is one of the leading UK/European lawyers in video games, eSports and digital entertainment. In the eSports world, he advises leading European eSports teams, broadcasters, leagues and brands on legal matters including contracts negotiation, sponsorship and other commercial opportunities, as well as regulatory matters.  He is presently advising on the formation of the UK's eSports association and legal matters associated with it.  In the video games/digital entertainment world, Jas advises award-winning games developers, publishers and YouTube channels.
Jas is a frequent writer and speaker on video games and eSports matters, including on his blog Gamer/Law (www.gamerlaw.co.uk), as co-author of the World Intellectual Property Organisation's textbook on video games law and as contributor to two forthcoming books in the field.  Jas had over a decade of experience working at top City of London law firms as well as in Silicon Valley and Europe, before founding a specialist law firm dedicated to video games, eSports and digital entertainment law in London in 2014.
He loves watching Starcraft 2 and Hearthstone (but wishes he was better at them).